It feels like with all my little room renovations lately, I've been shopping my home a lot. It's one of my favorite ways to finish off a space and today I thought it'd be fun to talk about some of the ways I've shopped my home over the past year.
When I shop my home, I mean just that: instead of going to a store to buy something new, I walk around my house and look at what I already have. It's more than rearranging; it's intentionally trying to see the items I own in a fresh new way.
For example, when we lived at our last house, I bought a pineapple picture (for several reasons, pineapples are special to me) to go above a small cabinet in our living room. It hung here for a few years and I loved both items styled this way – you can see it in the right corner of this picture from our previous listing.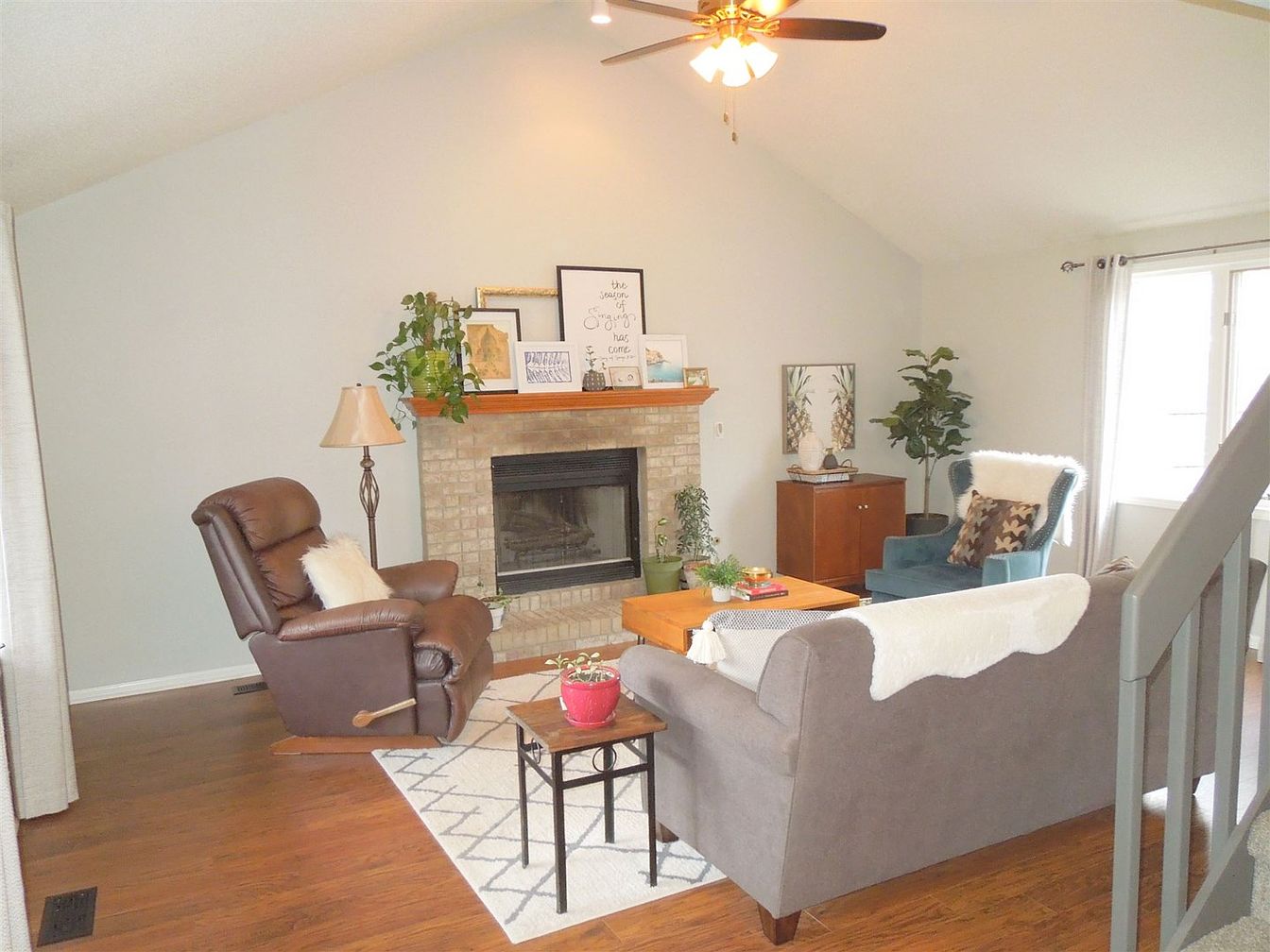 When we moved to our new house, we placed this cabinet at the top of our stairs and I just did the same thing I had always done and kept the same picture above it. It started to feel like a bit of a rut. When you get so used to seeing things, it kind of makes them disappear. This pineapple picture used to make me smile but  now I barely noticed it because it was always there. Does that make sense?
When it came to finishing the basement kitchen, I wanted to created an sort of gallery-wall looking stacked art ledge. There was a lot of blank space to work with, and I knew I needed at least one large piece for the scale to feel right. I looked around my house and grabbed the pineapple print just to check the size and low and behold – I loved it there! Although I've had it for years, it feels totally fresh and new seeing it in a different spot. It works so perfectly in this space and I would have never known if I hadn't shopped my house. Once again, it makes me happy every time I see it!
And speaking of the basement kitchen, when it came time to decorate, instead of buying all new things, I shopped my house for some functional decor items. One of my favorite little areas is where I now keep this wooden cutting board that Justin and I bought on our trip to Italy. I also pulled out a marble rolling pin that I got several years ago and use to make pie crust (you can stick it in the freezer so it gets really cold and helps the crust stay cool). It had just been stored in a cabinet but when I saw it while shopping my house, it felt like a great opportunity to put it on display. Both were practical things I had already and they feel extra special now.
Shopping your house not only works for decor but can also work for furniture. In our last house, we had a small foyer area by our stairs. I bought a narrow table to use in that space and it worked really well as a little entryway console.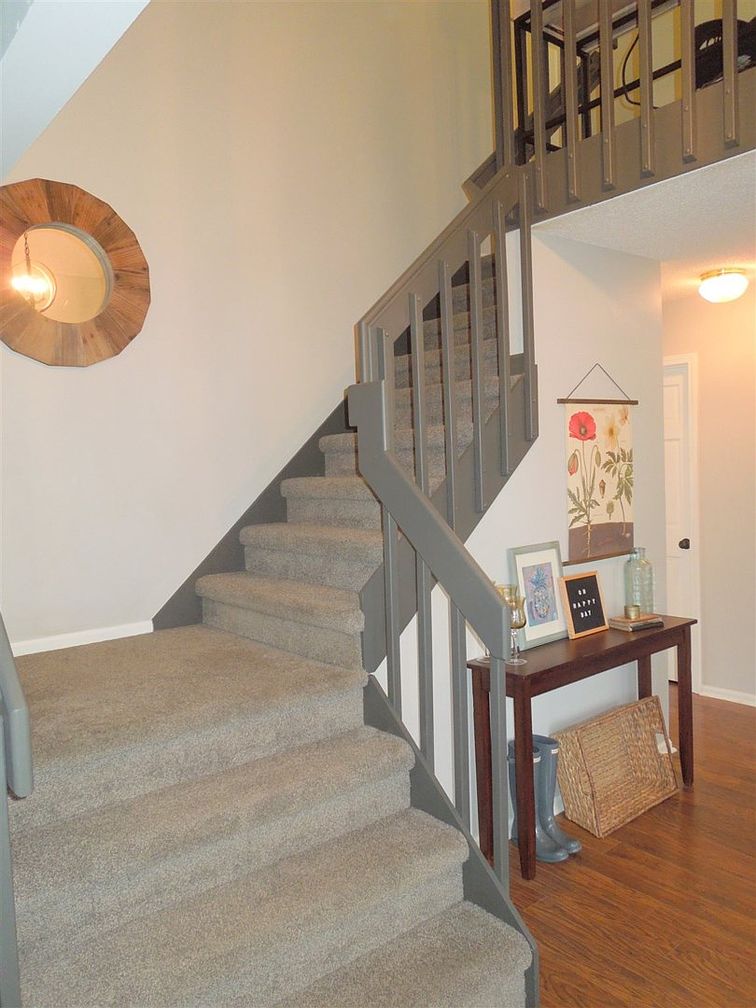 When we renovated our guest room, the layout of the room provided some challenges. We could not fit a dresser but I at least wanted a small vanity area for guests to sit and get ready.  I looked into buying a narrow vanity but decided to shop my own house first and see if there was anything I could possibly use in the meantime. I saw this console table and thought…hmmm. Maybe? I took it down to the guest room and oh my gosh – it is JUST what I needed for the space! No need to buy a thing.
I would never have thought to use an entryway console table as a vanity, but it works!
When it came to my $0 bathroom makeover, I shopped my home to find hardware AND a mirror to swap from one bathroom to another. I spray painted the mirror gold and the handles matte black and all of the sudden they feel new and lux in this space.
Another area where I'm constantly shopping my house is with artwork. A unique postcard that a friend sent me on her trip to Switzerland years ago is now on display in our guest room.
A precious recipe written by my great-great grandmother (and namesake!) that was previously in storage is now a very meaningful piece of artwork in my basement kitchen.
A little fox that my sister drew as a handmade card with her baby shower gift when I was pregnant with LJ is now a fun little part of our playroom's gallery wall.
Random scribbles that LJ drew one day became an "abstract" piece of art in Vi's bedroom when I couldn't find the right piece to finish her gallery wall.
Shopping your home saves money (free decor!) and can give new life to old items, whether they're repurposed for a totally new use, given a minor face lift to modernize, or simply brought out of storage and put on display. The next time you're looking for a piece to go somewhere in your house, before you head to the store, try walking around your house first. Open cabinets, look through drawers, analyze existing decor in other rooms. Take a critical look at what you already have – you might just find that you already have the perfect something!